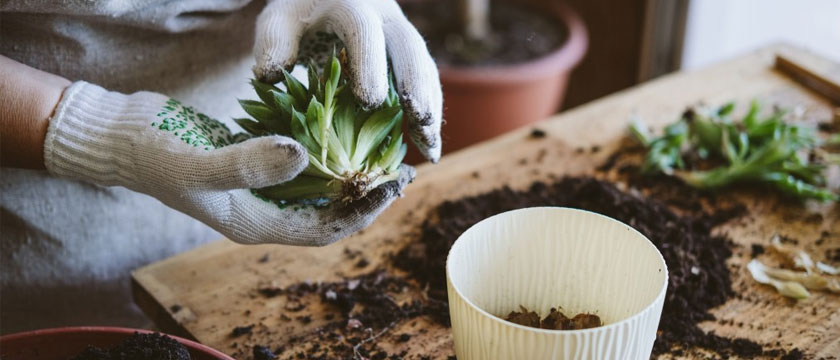 February 24, 2022
Having a hobby is a great way to spend your spare time, relax and unwind from your daily routine. However, once a hobby starts taking over the home, things can get far from relaxing for all involved. A garden hobby room is an ideal solution for hobbyists who wish to have their own secluded, purpose-built space which allows them to enjoy their hobbies and most importantly, unleash their creative side. Available in a range of shapes and sizes, log cabins are extremely versatile and can be an ideal space for all your art and craft needs. Here's a few things to consider when setting up a hobby room in your garden:

1 – Imagine Work Areas and Storage
If you're a regular and ardent crafter, you'll know there's nothing more important than a good organisational system. When designing your hobby room, picture the most important steps involved in your hobby which will help you brainstorm effective ways to store your tools and materials.
Top tip: Don't let a small space keep you from a productive hobby room; make use of your floor, walls and ceiling to maximise the space. Glue magnetic strips to the wall to store your metal tools on. Use open shelving for storage baskets and bins. Add labels to the front of your table draws so all your tools and equipment are easy to find.
We recommend checking out Pinterest for more garden hobby room storage ideas.

2 – Do You Need Utilities?
Depending on your hobby, you may need to consider power, light, water and air ventilation as crucial elements for a productive hobby room. If your hobby requires water or can be quite messy, consider adding a sink to your designated workplace. A carpenter with power tools may need additional electricity outlets. A painting studio typically requires an abundance of light. A home garden gym will need ventilation. It's vital that utilities are not overlooked.

3 – Keep Clutter to a Minimum
As much as possible, keep your workspace free of clutter, scraps and debris to maintain a healthy working hobby environment. The tools and supplies you use most often should be kept in sight and within easy reach.

4 – Why Not Create a Dual-Purpose Area?
The beauty of a garden log cabin in particular is that it's extremely flexible in terms of usability and purpose. Think about pull out beds for guests, bookshelves to store other family members' belongings, or additional hobby areas for your partner or kids.

5 – Make It Your Own
You'll want your hobby area to be as welcoming, inspiring and comfortable as possible. Maybe you need to be surrounded by plants, or keep your hobby environment at a certain temperature. From the chair that you sit on to the colour of the walls, you will have complete control over the décor of your hobby garden office.

6 – Most Of All, Enjoy Your Space
It's important that our hobbies make us feel good, relaxed and productive. Sometimes all you need to do is remind yourself that this is your special place.

7 – Garden Hobby Room Uses and Inspiration
Here are a few hobbies our customers use their garden buildings for:
• Upcycling
• Model building and painting
• Writing and reading
• Garden art studio
• Music production
• Wildlife watching
• Yoga and fitness studio.
Why not treat yourself, your family and your hobbies and interests to a bespoke garden lodge cabin this summer. Please contact us for more information on the log cabin kits and building services that we offer at Eco Friendly Lodge Cabins.