February 7, 2022
Do Log Cabins Need Maintenance?

A log cabin is not only a fantastic investment, but also a versatile space that can be enjoyed by all the family. Log cabins provide the perfect area to work, relax and entertain. A well-built and maintained log cabin home can last for decades (if not hundreds of years)!
After installation, a common question we get asked is what the customer needs to do in terms of log cabin maintenance and care. Our services involve log cabin planning and construction, but we always recommend from a professional viewpoint that on-going care and maintenance of your log cabin is a must. Whilst this will all depend on several factors including the design of your log cabin, the site location and environmental aspects (such as yearly weather conditions), routine log cabin maintenance will help protect your log cabin from UV, rain water, insect and air infiltration damage. This help guide looks at the different areas of log cabin home maintenance.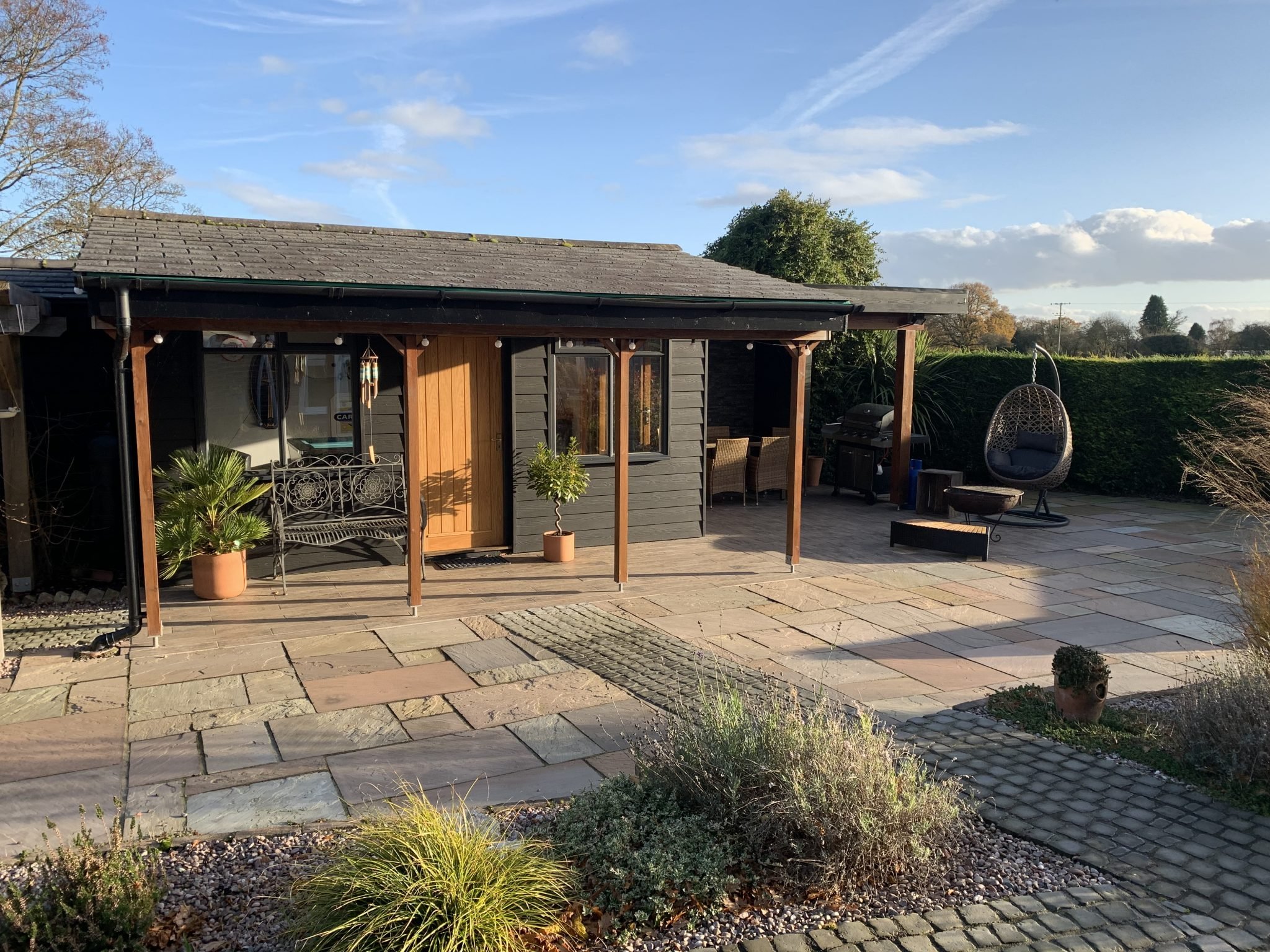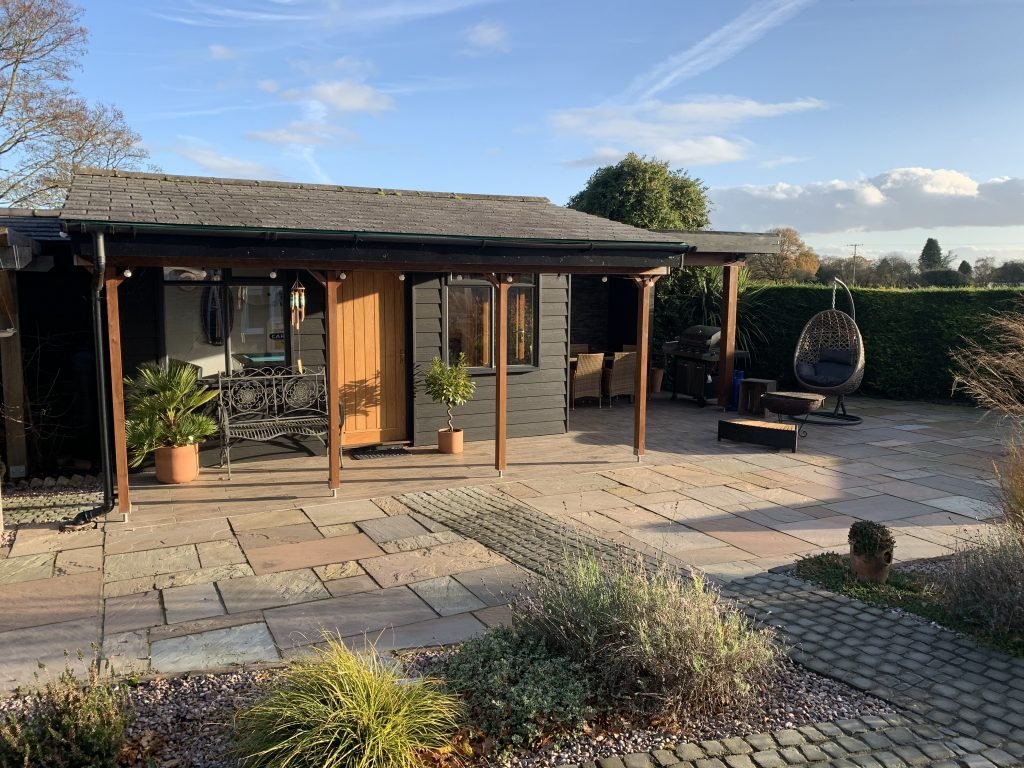 How Long Do Log Cabin Homes Last?

One of the most important things to know about log cabins is its capacity to last for decades. With proper maintenance and treatment, a log house could last for over a hundred years given the evidence of century-old log houses and wooden structures all over Europe, where the first log homes originated.

How Often Do You Have To Treat a Log Cabin?

Yearly maintenance and checks is a must. It is recommend that you should then treat or touch up your log home about every three years to keep the exterior well maintained. The more you keep up with maintenance, the easier and more cost-effective it is to protect your log home.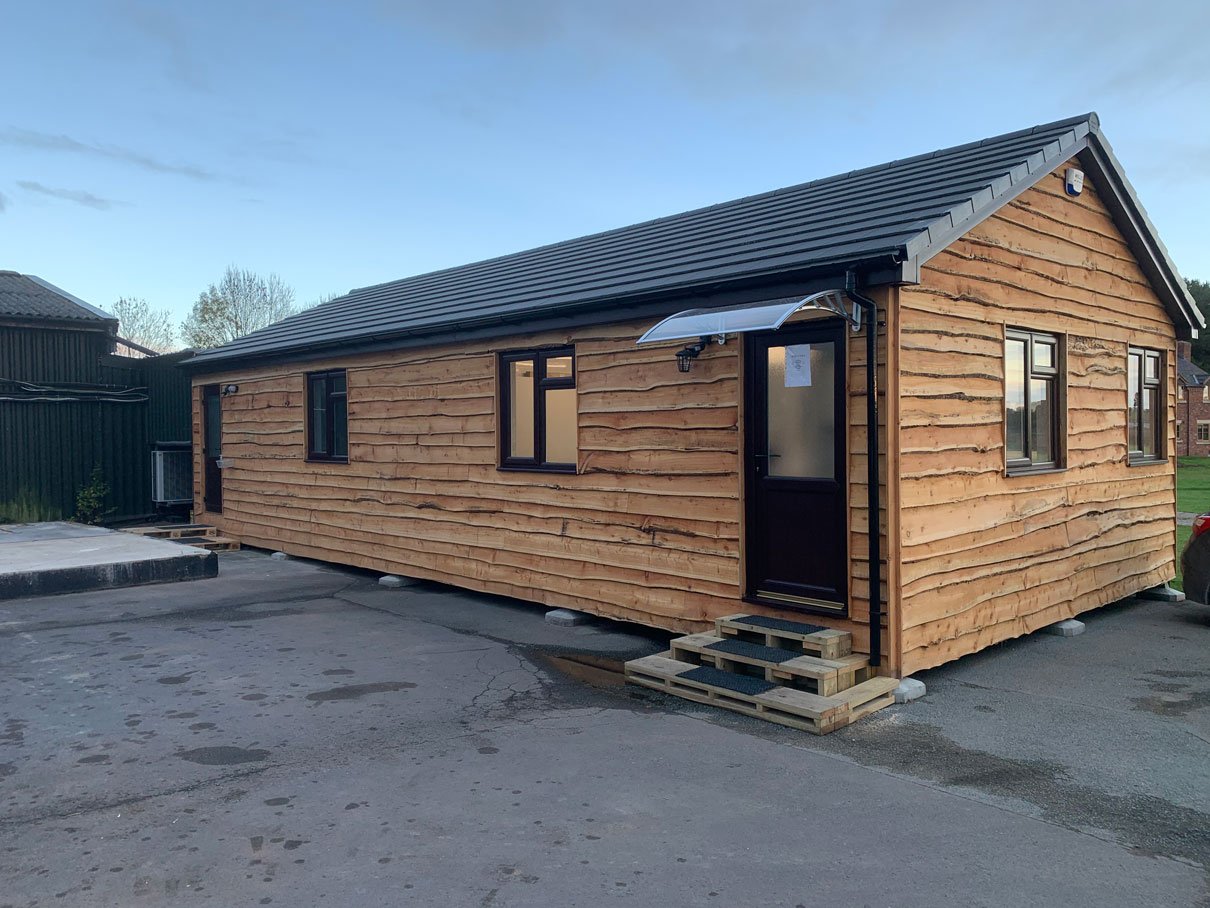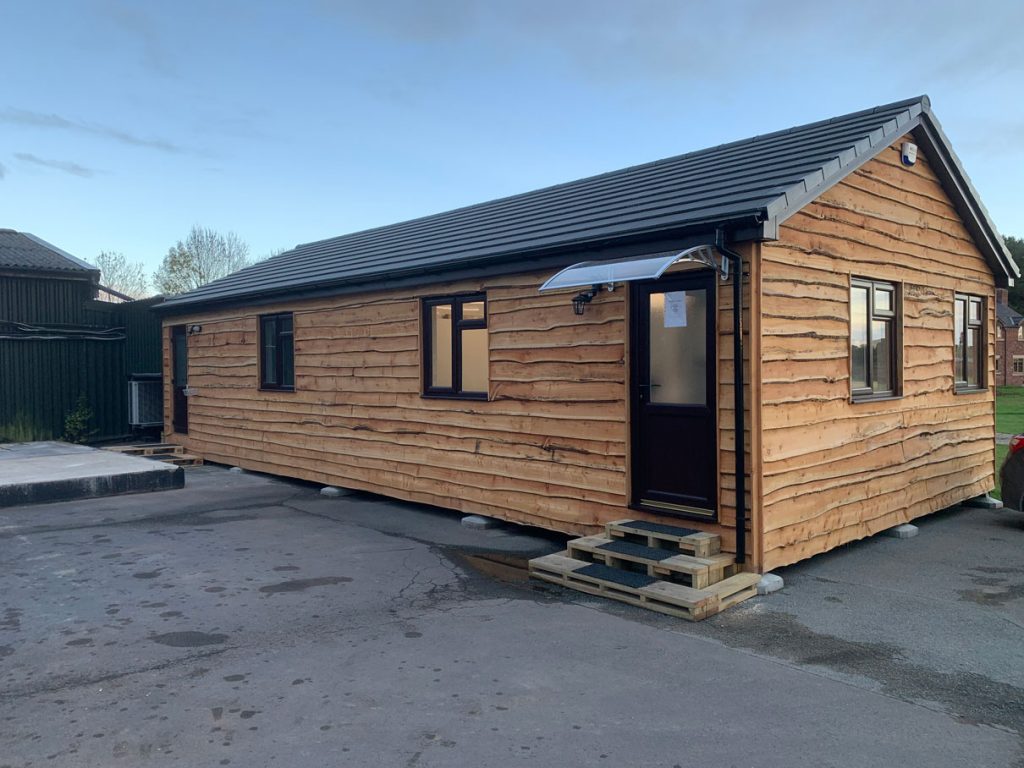 How Do You Maintain Log Cabins?
1 – Treating

We strongly advise that all log cabin owners make sure to treat their log cabin as soon as it's been constructed. The process of wood decay (and eventually rot) involves three elements – heat, moisture and air. By treating your log cabin, this will help protect the wood from moisture, which will in turn stop the process of wood deterioration.
Useful fact: Most logs have high moisture content when they are felled. They need to reach an equilibrium moisture content of between 10 – 18%. This is the point where they neither gain nor lose moisture and the wood is fully adjusted to the environment.
There are a number of different long term treatments to choose from depending on your preference and budget. These include water-based and oil-based treatments which both have their advantages and disadvantages. We prefer water-based treatments; they are more friendly for the environment, are more pliant and colours tend to take longer to fade.
Please note, as with all treatments, it is very important to make sure the treatment is only applied on completely dry timber. In some cases you will need to clean your log cabin before application. This can be done by using a damp cloth, or sand the area down before applying a fresh coat. With long lasting UV protection, strong water repellent and powerful fungicides, wood preservatives will help keep your log cabin building well maintained and looking good for longer. Before you start, we advise that you protect the base around your log cabin with ground sheets and use masking tape to protect the windows and hinges. Remove the doors where possible.
Quick tip: Not sure when to re-apply the treatment or stains? Spray water onto the exterior surface of your log cabin including the corners and edges of the logs. If the water beads up and rolls down the surface, the treatment is still working, so check back again in six months. If on the other hand the water soaks into the wood, you'll need to apply a fresh coat.
1a – Can I Mix Water-Based Products With Oil-Based Products?

Generally speaking, no. If you've applied an oil-based treatment previously, you will need to use another oil-based product or completely remove the past treatment. Water-based treatment does not take well to oil-based products.
2 – Inspecting

It is important to take a proactive approach to inspecting various elements of your log cabin throughout the year as it can be easily neglected. We recommend particular focus on the joints around doors and windows, the cabin roof section and visible gaps between the roof and the foundations. These areas can damage over time. Minimising moisture levels in and around your log cabin will help keep it protected.
2a – The Cabin Roof

When inspecting the roof area, keep an eye out for:
Damaged or loose tiles
Warped flashing
Broken or full gutters
Exposed rafters.
2b – Between the Cabin Roof and the Foundations

When inspecting the wall area, keep an eye out for:
Cracks or holes in the timber
Loose or cracking chinking
Damp, mildew and/or mould
Damage to the foundation beams
Damage to the window frames
Damage to the doors and windows.
2c – Surrounding Area

When inspecting the surrounding area, keep an eye out for:
Plants and trees – if your cabin is under trees, shaded or has a dripping roof line, this will increase the chances of damp, mildew and mould
Damaged or loose external structures such as decking and railings (that are connected to the log cabin)
Drainage and standing water.
3 – Cleaning

Cleaning the inside and outside of your log cabin is a great opportunity not only to inspect the areas that you usually are not able to see, but remove surface level dirt such as dust, mildew and insect deposits.
There are plenty of external wood cleaners on the market including Woca Exterior Wood Cleaner and Owatrol Net-Trol Wood Cleaner.
Quick tip: We recommend using a general garden hose to rinse down your log cabin, not a jet hose/pressure washer. The power of the jet hose can easily force water through the logs causing them to swell, which could result in accelerated log decay.
4 – Chinking

Chinking is a flexible sealant that fits between the joints of the logs to ensure a seal from external elements (such as rain damage, snow and sleet) whilst eliminating heat loss and air infiltration. The most common application of chinking in log cabin maintenance will be to seal gaps and cracks in the timber. This will prevent water from pooling and entering the cabin, and bugs nesting.

5 – Pest Control

In the United Kingdom, insects aren't as much of a problem compared to other locations such as the USA where termites and carpenter bees are rife. With climate change and warmer, wetter weather on the rise, this could change. Regular cleaning, filling cracks and fumigation is typically sufficient when it comes to routine maintenance preventing pests from entering your log cabin.
6 – Security

Similar to a garage or shed, log homes can sometimes get broken into. We always recommend installing double-glazed windows and doors with cylinder locks with all the log cabins we make.
Quick tip: Increase security by installing one or more external lights that operate by motion detection. Outdoor lights help make for an easy crime deterrent at night.

Do you have any log cabin questions?

Regular checking and maintenance is important. Not only will this ensure your log cabin lasts a lifetime, but will also help mitigate any expensive restoration work that might come as a result of neglect.
If you have any questions or queries on the log cabins we make, please check out our website or contact us for more information.