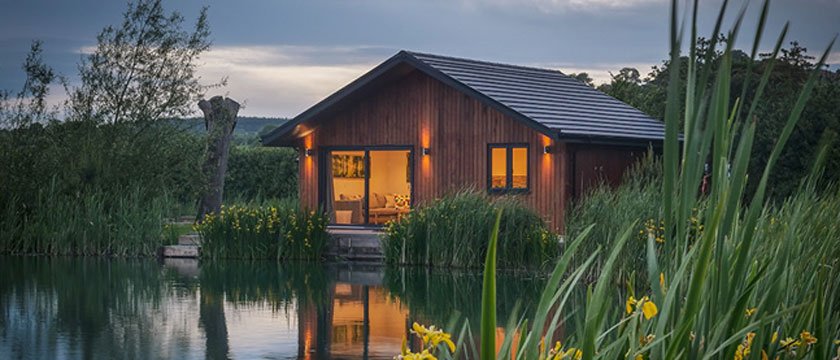 April 14, 2022
Holiday Log Cabins are becoming increasingly popular in the UK, especially in 2022. Owning a holiday lodge not only provides a flexible opportunity for families and couples to indulge in regular getaway breaks but can be a great way to explore new areas and make new friends. As well as the personal and social advantages, there can also be financial benefits. Especially in the current climate where domestic UK holidays are set to soar this year, this makes great news for all those in the holiday parks business or those that plan to rent their holiday space to tourists.



The advantages of staying in a holiday lodge may be obvious. But what about the benefits of buying a Holiday Log Cabin? This article looks at the advantages in more detail.

1 – Low Maintenance Costs

When repairs or other major maintenance work needs to take place, this can obviously go on to impact the returns on your investment. Log cabins are designed in a way that low maintenance costs are more common; the materials used, and the simple, single story layout construction helps to make expensive repairs unlikely. Providing a perfect area to work, relax or entertain, a well-built and maintained log cabin can last for decades (if not hundreds of years).
Top tip: We always recommend from a professional viewpoint that on-going care of your Holiday Log Cabin is a must. Whilst this will all depend on several factors including the design of your cabin, the site location and environmental aspects, routine maintenance will help protect your log cabin from UV, water, insect, and air infiltration damage. Please visit our help guide for more information.

2 – Bespoke Designs That Are Made To Measure

Landscapes come in all types of layouts and sizes. Our craftsmen are able to design and build a bespoke range of portable lodge cabins tailored to suit your needs. We have had the privilege of working with a large variety of customers, many of which have had different designs and floor plans.

3 – Income Opportunities

Depending on park rules, you may have the option of renting out your Holiday Log Cabin to fellow holiday makers when you are not in there yourself. According to recent lodge rental prices on Haven (as of 21/07/2020), you could achieve an average weekly rent of £1200 – £1400 in the summer, and £400 – £500 in the autumn depending on area.

4 – Eco-Friendly and Energy Efficient

In a time where many of us are more mindful of the environment and actively looking for new sustainable solutions, opting for a log cabin is a great choice. Not only are the materials used to construct the cabin natural, but timber logs have a high thermal mass which helps reduce the need for heating or air conditioning. Also, materials used in the construction of log cabins are environmentally and ecologically friendly. Less energy is required for building a log cabin than standard housing and the energy production required to harvest wood is less than what is necessary for the manufacturing of other building materials such as concrete.
Whether or not you should buy a holiday lodge is of course a decision that only you can make. However, the team at Eco Friendly Lodge Cabins are here to help make your decision easier. We have had the pleasure of working with a large variety of customers and businesses spanning the country constructing quality Holiday Log Cabins. For more information, please check out our services page here or contact us on (01691) 610 883.