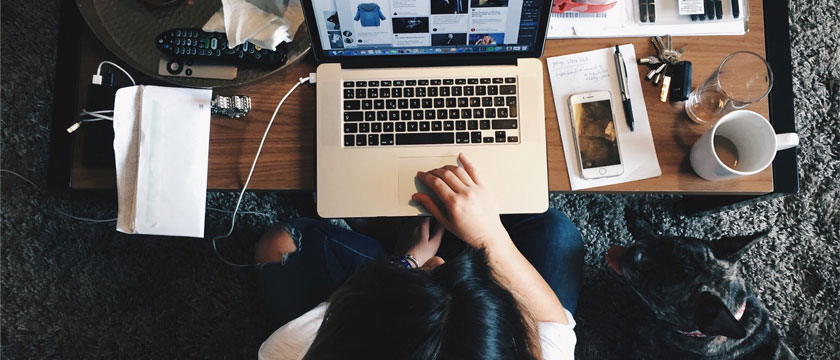 March 5, 2022
A large number of enquiries we receive and log cabins that we build are used by small businesses, freelancers or people employed who are working from home remotely. Whatever your profession, there are many benefits of working from home in a garden office (all of which you can find here). One of the big benefits of a garden office is the significant money savings that can be made on travel, car maintenance, clothing expenses and dinner bills.
In an article written by Yahoo Business, it is reported that office-based employees in the UK save about £500 a month by working from home. These are based on figures from The Office for National Statistics (ONS) that show the UK saved £157bn over the three months of full lockdown. The average UK employee is about £495 a month better off working from home, according to the research.
Mark Hall, company spokesman for health and safety software company Protecting.co.uk, said in a recent interview, "Working from home has the unexpected benefit of saving people a lot of money because they aren't having to pay travel costs to go anywhere or splash out on expensive coffees and lunches." He went on to say, "And now that staff have proved to employers that they can work efficiently at home, travelling into an office may seem like nothing more than an expensive commute."
In separate research by Monster, nearly 1 in 10 (9%) people in the UK said the money saved on commuting is the thing they most value about working from home, with nearly half (46%) overall preferring it to working in the office, and a quarter (26%) saying they would not longer take a job if working from home wasn't an option.
Top tip: Your employer might not pay for you to buy a new desk, chair, or lamp – but you can claim tax relief on ones you buy yourself.
The P87 form allows PAYE workers who work remotely to claim tax relief at their rate on home office essentials, up to the total of £2,500 a year. So, if you pay 20% tax, you'll get that much relief – while higher-rate payers will receive 40% relief.
If you use your own vehicle for work, and your employer doesn't pay expenses, you can claim for that, too. This doesn't include commuting to and from your regular place of work (i.e., the office), but if you have to travel for work that is included.
Find out how to claim on the Gov.uk website here.



Conclusion
One of our most frequently asked questions is: will my garden office be warm enough to use comfortably in the winter months? The short and simple answer is yes! All the garden offices that we manufacturer come fully insulated.
If you're looking for a better work and home balance then a well-designed garden office log cabin is your solution. With spring and summer just around the corner, there's no better time to invest in your outdoor space and open up more opportunities to spend time in your garden. For more information on what we do here at Eco Friendly Lodge Cabins, please check out our services page.